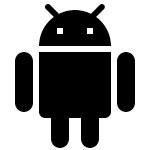 Schererville drivers are increasingly seeking vehicles that keep them connected to the technology they love. With Android Auto, motorists can have hands-free access to many of the most popular and relied-upon mobile phone apps available. At Napleton's Autowerks of Indiana, Inc., we believe that shoppers should know just how beneficial and convenient this feature can be.
What Android Auto Is
Android Auto allows drivers to connect their mobile phones to their car consoles. Once done, they can access Google Assistant, take advantage of hands-free messaging, request driving directions, and even get local weather alerts. If you constantly rely on your phone outside of your car, having this same level of accessibility in-vehicle can be essential.
Hands-Free Communication Made Easy
One of the greatest benefits of having access to Android Auto is being able to safely place calls, listen to texts, and stay on top of other forms of communication. With access to voice-activated calling, busy professionals no longer have to make impromptu stops for mobile conversations. Drop by Napleton's Autowerks of Indiana, Inc. to test drive on of our automobiles or to learn more about cutting-edge features like this one.